For the differently-abled school children of Shaaron Special School in rural Tamil Nadu's Virudhanagar district, Asha for Education has been a ray of hope, literally. 
Since 1997, Shaaron Special School  has been making a meaningful difference to the lives of the differently abled children they support, bringing about a leap in opportunities. Their vision is to create a multi-specialty rehabilitation centre for children with special needs, providing all types of therapy at international standards.
Asha works with many schools that specifically reach out to children with disabilities, from families that live below the poverty line. There is a huge dearth of schools for such children and very little in terms of laws ensuring that they have equal access to education or other resources. Asha has sought to find and support schools for children with impaired learning capabilities and other physical disabilities.
Shaaron Special School, that now spans pre-primary, primary, elementary, secondary and pre-vocational classes, opened with three children in a rented house with a meagre amount of INR 700 or $9. The school has made rapid strides since then. It provides physiotherapy, speech therapy and educational programs designed for special needs children, including sports and crafts, like making terracotta items and doormat making. About 80% of the students at Shaaron Special School have fine motor problems with their fingers and need suitable motor equipment for exercise and teaching material for fine motor skill development. Apart from that, the school provides free daily lunch or snacks and transportation to and from the school. For children above 14 years of age, the school provides vocational education and trains them to make toys and handicrafts so that they can become self-reliant. So far, 197 children have been trained at this school in 2022, 52 children were enrolled in education and rehabilitation facilities, with a student to teacher ratio of 6:1.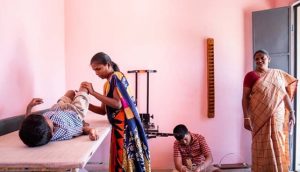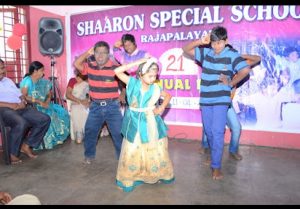 'Year after year, the challenges increase. But looking at the little improvements we are able to make in the lives of these children keeps us going. The last couple of years have been particularly momentous in terms of the success stories we witnessed here,' says Prema, a teacher at the school.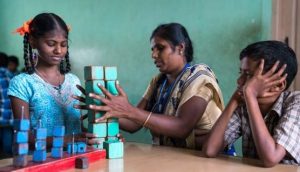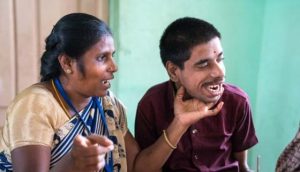 The teachers at the school have been trained in the field of educating special children. It is truly a challenging task to take care of these children who are hard to communicate with, but it is the dedication and commitment of the teachers that makes it possible. Shaaron School at present employs eight full time teachers, including three special education teachers. Each of them is sincerely committed to the cause of training every child to enable them to earn a livelihood. In addition to the teachers, the school brings in an Occupational therapist and a Speech Therapist on a regular basis to ensure effective treatment to the students. 
Shaaron Special School has seen success with a total of 12 students in the past few years. Ponraj is a former student who now stands on his own two feet, earning wages as the village milkman. He owns cows and runs his family business. Nivas, also a former student, is a shop owner, primarily selling bananas and coconuts, while his colleague, S. Suresh is working as a weaver.
Asha's Toledo chapter has been supporting Shaaron Special School since 2014 and has provided the institution with special teaching aids, physiotherapy equipment, classroom tables, computers and furniture. Asha-Toledo has taken up the task of funding the salaries of the special educators there, for a total sum of approximately INR 7,20,000 or $11,500 per year. 
The schools had to readjust their function during Covid, since they were under lockdown during this time. They launched a home-based summer program for the students and initiated counselling for parents and guardians at home. Post-Covid, the school recently completed construction of an inhouse kitchen, store room, a sump pump along with some ongoing electrical and plumbing work.The latest challenge that the school is facing, is the steep rise in fuel prices rendering the school's transportation via autorickshaws no longer sustainable. This has lead to children dropping out of school, with only 28 students attending school at present, along with 4 teachers. Sharon Special School is also unable to provide free lunch to students at this point, temporarily suspending its food service until October, due to unavailability of funds.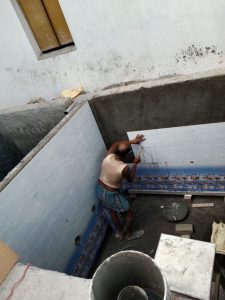 Please consider donating here.