Letter from our President
We hear a lot about shining India where the economy is growing at a fast clip and it is home to the third highest number of billionaires. These and many more facts definitely put India in a very positive light. But there is the other side of India where number of people under the poverty line is the highest in the world, quality of education even though available broadly leaves a lot to be desired, and discrimination against girl child is still very common. Asha for Education ("Asha") continues to focus on these underprivileged parts of society and empower them through the medium of quality education.
Asha works on a variety of aspects of education based on the unique needs of the local society. We have supported projects that are focused on child home for homeless, to tuition centers for those that don't get enough guidance at school, to curriculum intervention where the quality of education across the board is low, to girl child cause in society where they are not treated equal, to customized assistance for special needs kids, to vocational training for those looking for livelihood, and the list continues.
In 2018, thanks to our 1500+ volunteers, we have continued to run an efficient and impactful organization which was recognized by us receiving a perfect score and four star rating from Charity Navigator. Thanks to the continued support from our patrons, we were able to disburse $3.6M to our project partners in India.
I request you to take some time to read through the stories of our projects, volunteers and our patrons. It will give you a good view into what makes Asha succeed.
I would like to use this opportunity to extend my sincere appreciation for the support our patrons, volunteers, local community and project partners have provided to get us till this point. Our destination is still far away but we hope our caravan will continue to pick up momentum and not stop till we achieve our goals.
Please feel free to reach out to me directly at president@ashanet.org with your thoughts and feedback.
Best regards,
Binay Pathak,
President, Asha for Education
president@ashanet.org
To catalyze socio-economic change in India through the education of underprivileged children.
Asha for Education is a secular organization dedicated to change in India by focusing on basic education in the belief that education is a critical requisite for socio-economic change. In keeping with this focus, our volunteers are involved with and support projects that are secular and have an education-related component to them. The objectives of this group are:
• To provide education to underprivileged children in India.
• To encourage the formation of various local groups across the world to reach out to larger sections of the population.
• To support and cooperate with persons and groups already engaged in similar activities.
• To raise the required human and other resources to achieve the group objectives.
• To provide opportunities to individuals living outside India who wish to participate in Asha activities in India.
• To address, whenever possible, other issues affecting human life such as health care, environment, socio-economic aspects and women's issues.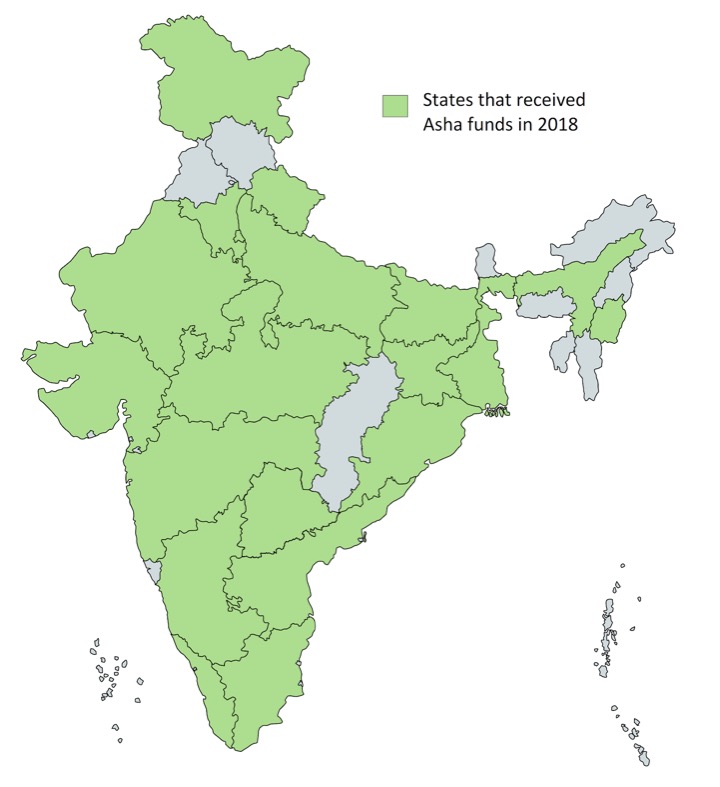 State-wise Split Of Disbursements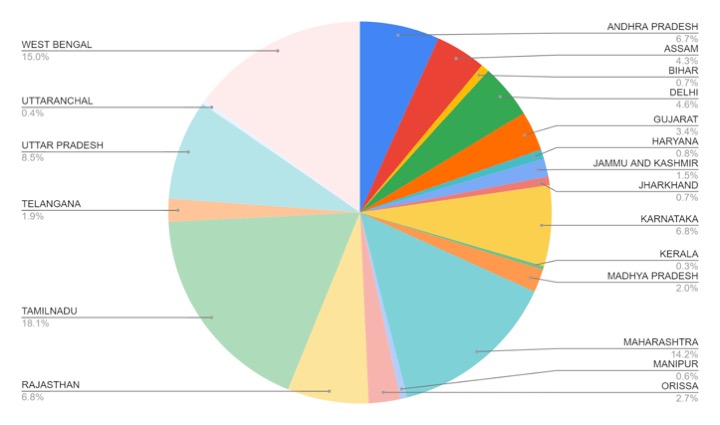 Innovation & Scalability In Projects
In our constant effort to maximize the impact of the funds we raise, Asha for Education's central team has taken up a number of initiatives. This article is about one such initiative – Innovative and Scalable Projects [ISP] Contest 2018.
The Central Projects Team conducted an Asha wide ISP contest between September 2018 and February 2019. As a first step, an Asha wide 'Request for Proposals for Innovative and Scalable Projects' was put out in early September 2018. Proposals were solicited from current project partners with a minimum of two years of funding history with Asha for Education. The goal was to support projects that fall outside the realm of typical Asha projects. We were looking for projects that:
• tackle an existing problem in a novel, innovative way or through better implementation of an existing idea or solution, and
• can be potentially scaled to regions outside of the proposed project implementation area.
A committee of 20 Asha volunteers was formed to study and evaluate 28 proposals received by the end of the submission window. A conference call was held in early November to discuss and finalize a proposal evaluation methodology and best practices. Details of the finalized proposal evaluation methodology and the RFP can be found on the Asha Projects Wiki. Every proposal was evaluated by at least 6 volunteers in the first round. After a total of 151 evaluations, we identified projects for the final phase of evaluations.
In the final round, the projects were evaluated for (a) commonality of the problem across India (b) uniqueness/innovativeness of the proposed solution (c) scalability of the proposed solution across other Asha projects (d) ability to measure the output metrics (e) budget requested. Additionally (a) Number of children expected to benefit from the proposal and (b) 'Cost of Impact per Child' was calculated for each proposal and listed in the evaluation spreadsheet. The winners were chosen after multiple discussions and approval by all participating members from the ISP Evaluation Committee. Details of the winners are listed below.
Award amount: INR 12,40,000 (USD 17,720 @ INR 70/USD)
Proposal: Fund Teacher Learning Materials to improve the quality of education in Govt. schools in Davangere district of Karnataka. The Learning Corner will be established in a 'nodal' Govt. school. Each nodal school will be tagged with 5 to 6 schools to promote "Activity-Based Experiential Learning" instead of rote learning. The ISP award will fund the scaling costs of establishing and operating 4 additional 'nodal' centers for a period of two years.
Award amount: INR 24,60,000 (USD 35,140 @ INR 70/USD)
Proposal: Development of a software app to promote technology in the classrooms in Govt. schools across TN. The app enables teachers to select content related to teaching English, Mathematics, and Science. The Asha Kanini app will be handed to the TN Govt. for dissemination in all their schools and work with them to make the project successful. The ISP award will fund a portion of the app development cost.
Award amount: INR 5,30,000 (USD 7,560 @ INR 70/USD)
Proposal: Establish STEM (Science, Technology, Engineering, Mathematics) centers of education in locations in and around Auroville, TN. Enable children to demonstrate learning through projects they have created in real life and through programming. Shift learning attitudes to 'want to' rather than 'have to'. The ISP award will fund the scaling costs to establish and operate 3 additional STEM Land centers over a period of 2 years.
Award amount: INR 18,15,000 (USD 25,930 @ INR 70/USD)
Proposal: Fund a program to study the effects of anemia, nutrition and lifestyle intervention on cognitive and learning outcomes for adolescent girls in government schools in the socioeconomically depressed, rural region of Perambalur district in Tamil Nadu. The ISP award amount will fund the study for the initial minimum sample size of 500 girls.

Award amount: INR 9,54,000 (13,650 @ INR 70/USD)
Proposal: Establish and operate Holistic Learning Centers across villages in and around Madurai district of TN. The centers will provide students with educational resources, supplemental teaching, extra-curricular activities, emotional and educational counseling and guidance, etc. The ISP award will fund the scaling costs to establish and operate 3 additional Holistic Educational Centers.
Project Spotlight: Shamayita Schools
Shamayita Math, a women's organization, started Shamayita Convent School in Amarkanan village in the Bankura district of West Bengal in 1996. Amarkanan is a remote village, approximately 21 km north of the district capital of Bankura. The school is the brainchild of Reverend Prabhuji who wanted to bring quality education for girls to Amarkanan and villages in its vicinity. The school started with one room and a founding kindergarten class of 19 girls. The students were children of migrant laborers without a family history of school attendance. The families earned, on average, less than USD 0.30 per day.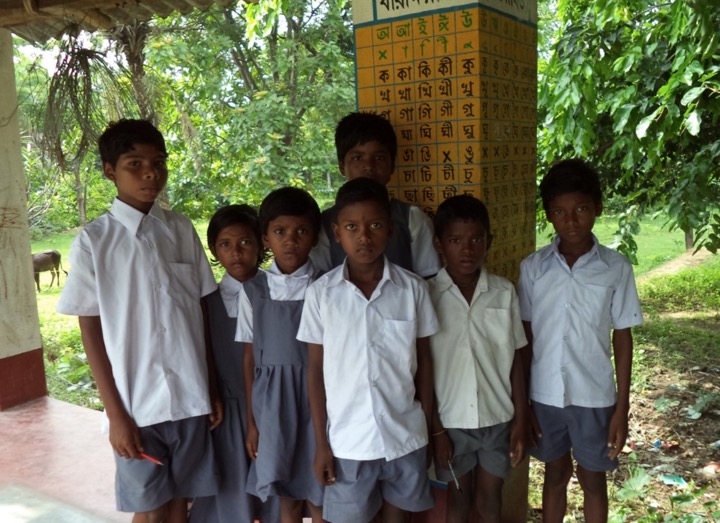 The school grew exponentially. With each subsequent year, as the children in the founding class advanced to the next grade, the school added a new grade. By 2001, the school had moved to a new building and applied for and obtained accreditation from the Central Board of Secondary Education (CBSE). The management decided to obtain accreditation from the CBSE, because for them this signified a high quality of education, one that they wished to deliver. As the school gained an increasingly better reputation for providing excellent education, they attracted increasingly more fee-paying students.
The management has sought to support the attendance of students who cannot pay tuition fees. In 2001, 60% of the students could afford tuition fees and 40% could not. At the present time, 80% of the students can afford fees and 20% cannot. The tuition for those who cannot afford it is covered by donations. Asha Yale has supported this project for the past 15 years through thick and thin. You can learn more about the project here.
Project Partner Speaks: Deenabandhu Trust

Deenabandhu Trust is a well recognized NPO located in Chamarajanagara, Karnataka, running a Kannada medium school for children from destitute backgrounds and a Teacher Resource Center [TRC] for the professional development of the government school teachers since the past two decades.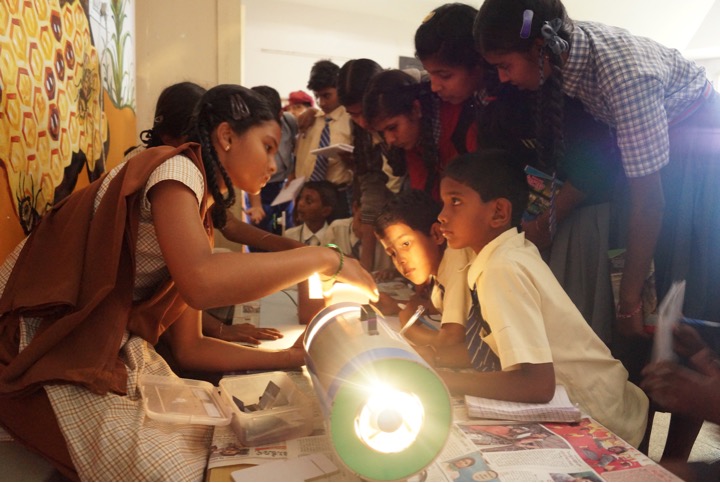 Asha for Education has stood by Deenabandhu Trust since our early days when we were struggling to establish our school for the underprivileged in the year 2000. We received assistance towards mid-day meals, teacher's salaries, and the library books. We also received support to build a home for girls during 2004-05. Today, 40 girl children who are deprived of parental support have Deenabandhu to call as their "home", thanks to Asha.
Deenabandhu Trust started the TRC program in 2003 to address the issue of the quality of education in Karnataka. Once again, Asha supported us through Viveka Asha Yojana. Today, through various programs and rigorous teacher training programs, TRC is able to impact the learning of science and mathematics in over 200 government schools reaching over 10,000 children. In 2017, Asha sponsored the Science Van project, through which we are able to take science and mathematics experiments to remote schools. We also received the Edu-Impact 2018 grant from Asha through which TRC could expand to other parts of Karnataka. Through this grant, we are setting up 8 learning corners in select rural schools of Davangere district. Each corner is tagged to four more nearby government schools, thereby reaching over 30 rural schools.
With committed and focused efforts, TRC has now evolved into a Center of Excellence for the activity-based experiential teaching methodologies in Science and Mathematics. In 2012 after analyzing the impact of the works of the TRC in the Government Schools, Tata Institute of Social Sciences, Mumbai recognized it as one of the very unique centers in India. The center is now drawing teachers from all over India – not only from the government schools but also from various prestigious international schools.
The deep involvement of Asha's volunteers in our projects has made them a part of Deenabandhu. Whether it is understanding the challenges, discussing the tasks ahead, or celebrating our successes – we have been together. This relationship of two decades has nurtured Deenabandhu and facilitated us to grow further and reach farther. Asha has been there for us during all our firsts and stands strong by our side till date. Deenabandhu will remain ever grateful to the whole team of Asha. We look forward to continuing this partnership with Asha for Education to achieve our common vision of education for all. Click here for more details about this project.
Chapter Spotlight: Asha Silicon Valley

2018 marks the 20th year of the Silicon Valley chapter of Asha for Education. In these 20 years, we have disbursed over 7 million $ to 124 unique projects, giving hundreds of thousands of children an opportunity to realize their potential.
We got a lot of work done in 2018. Here are some of the highlights from the projects end:
• Highest INR disbursement ever in Asha SV's history
• On-time disbursal for all projects
• Reset project cycles to ease future disbursements
• First ever Edu-Impact contest to fund innovative ideas
• Two new projects added
• Three projects concluded
• Introduced a system to track projects' progress
• Re-evaluation of the 7 oldest/biggest projects [ongoing]

Here are some highlights from the fundraising end:
• 25% Year-Over-Year increase in funds raised
• 100% YoY increase from Team Asha Triathlon
• 20% YoY increase from Team Asha East Bay Running
• 10% YoY increase from Team Asha Biking
• A record participation of Asha Runners in Sevathon 2018

Click here for the full report.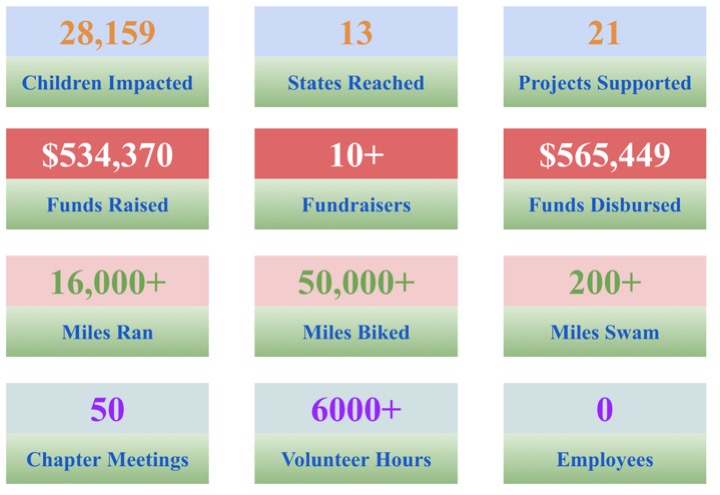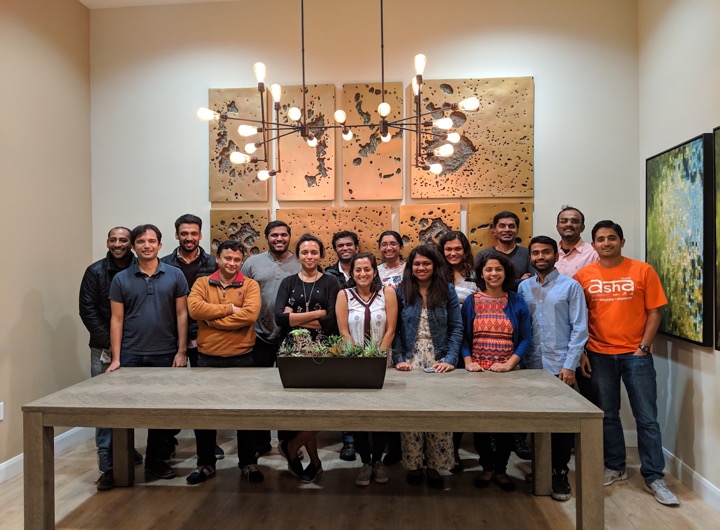 The Bay Area is currently home to four robust and distinct Asha Chapters – Silicon Valley, Stanford, San Francisco, and Berkeley – that have been running for many years now. While each chapter has had many successes under its belt, each has also operated quite independently from one another.

Last year, in an effort to enhance communication and coordination amongst Bay Area Asha Chapters, Asha Silicon Valley Chapter Coordinators suggested an in-person meet-up. We had about 15 active volunteers across the four Chapters come together to engage in conversation on a range of topics – from challenges around keeping runner numbers up for Team Asha, to a discussion around the importance of critical evaluation of legacy projects to ensure funding was still justified, to potential collaboration around our annual Holi events, and much more. Since then, chapters have cross-collaborated on various efforts and generally felt more comfortable reaching out to another.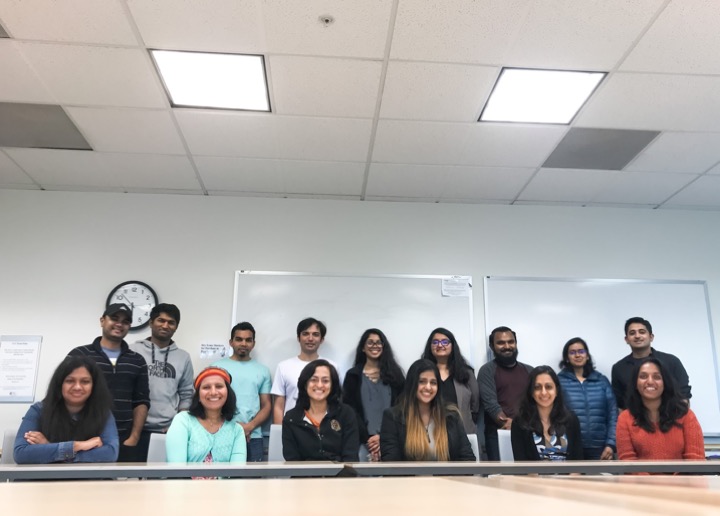 While our Chapters continue to operate pretty independently of one another, and though we could still make strides to increasing collaborative efforts across our Chapters, this initial step has helped create the kinds of new connections that can ultimately lead to more of these collaborations in the future. It is because of this that I would highly recommend that other Asha Chapters and volunteers take advantage of any opportunities to meet-up with cross-chapter volunteers – especially those in neighboring Asha Chapters – to form the connections and have the conversations that can lead to the sharing of ideas and best practices, provide greater cross-Chapter support, and can setup the foundation for stronger partnerships moving forward.

Donor Speaks: Jayati Marshall

Eight years of involvement with Asha for Education (AfE) has brought me to a place of comfort and assurance as a donor and volunteer. Comfort knowing that the organization has stood the test of time and fared well in the vetting process in the hands of charity evaluators like Charity Navigator. And assurance, in the knowledge that a rigorous process is implemented Asha-wide internally by volunteers to ensure to the best of their ability that the project partners in India, the recipients of the donations, are deserving in terms of their missions, efforts, compliance with regulations and outcomes. Driven entirely by volunteers, AfE has a very low overhead.
I learned that a core group of long-time volunteers is involved along with the project stewards and local chapter volunteers in overseeing the appropriate allocation of funds. Having had the opportunity to work with some of these volunteers, I have witnessed a degree of effort and commitment that is seldom encountered. The core group is also at the root of recruiting and training volunteers to prepare for the next line of succession. Asha volunteers spread across the US, parts of Europe and India, in keeping with the decentralized objective of the founders, bring to the table expertise that aligns with their interests or professional backgrounds or experience of overseeing projects in India. Their knowledge, oversight, and collaboration has been invaluable to a volunteer and donor like me with limited knowledge of operations in India. I am grateful for this opportunity.
Volunteer Speaks: Satya Vaidyanathan
I am Satya Vaidyanathan. I have been running and volunteering with Team Asha for over a decade. This is my story of what it has been all about.
It all started back in 2005 when I decided to quit smoking after smoking for 24 years of my life, possibly the most consistent thing that I had done through my life until that point. I was looking for the next crazy thing to move to from smoking and I figured, I will give long-distance running a try. I chose to do it knowing that it was something completely out of the realm of comfort or familiarity for me! My choice had nothing to do with the charitable aspect of the program or even any reasonable knowledge of what AfE was all about. It only took the kick-off session in 2006 to get me on board. I signed up, realizing little that this was the beginning of a life-long journey.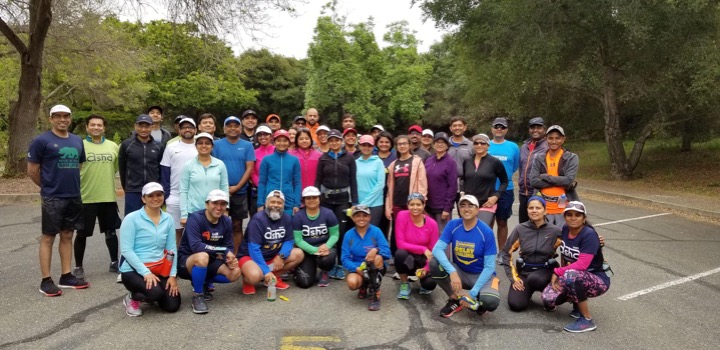 I stayed with the Silicon Valley program for 2 full seasons after which I moved homes from the South Bay to the East Bay in Jan of 2008. There was no sign of any Team Asha in the East Bay. I was not one to despair over it – wearing my Asha shirt, I started running on my own on every street in San Ramon that I would come across – just trying to draw attention to my shirt and hoping to strike a conversation.
The year 2008 came and went – I was the weirdo running on the streets of San Ramon. But in my own heart, Team Asha East Bay (TAEB) was already born. In 2009, my friend Ganesh Iyer and I managed to convince 6 new people to sign up to train with us. Then 2010 brought in 13, 2011 got to 18, then 21, then 41, then 65, then 77 and then so on. I played the role of the Lead Coordinator of TAEB for the first 10 years of its being around and along the way groomed the next line of leadership to transition to in its 11th year. In 2010 I was also asked to step in as an Asst Coach for the program and lead the training aspect of the program. I played Coach to the program until the end of season 2017 and stepped aside to let others take on the role.

It has been over a decade of the greatest learning experience for me. I feel fortunate to have had the opportunity to learn from a group of so many known and unknown individuals through the sheer goodness of their hearts and their selflessness. The most fascinating part of this journey has been the creation of the extended Team Asha family in the East Bay. Seeing new friendships develop and evolve over time, the camaraderie amongst runners, the joy of being there for others, the joy of enabling the most precious gift – the gift of education, and the list goes on. The relentless drive to keep increasing the collections YOY and increasing the outreach of a subset of the program towards the larger cause – has been both – a huge learning as well as a rewarding experience.
People talk of returning year after year but somewhere inside me, there is no leaving and so no question of returning. I am proud to say that I am Team Asha volunteer and an evangelist of joyfulness for life!
Team Asha Athlete Speaks: Surya Karunakaran

I am Surya, I started running with the Team Asha program back in 2007. This is the story of my journey from running my first mile to completing Ironman, all thanks to the Team Asha program.

Every volunteer & athlete associated with Asha for Education has a different reason for what drew them to the organization. For me, the spark was ignited 14 years ago when my University Professor shared his story about having a rough start in life and being lucky to be raised by wonderful foster parents. His parents had made it their goal to provide quality education to all the kids they fostered. This person had attributed his success entirely to his education and he was paying it forward. Asha for Education, to me, is a way of making such a lasting, positive impact on others' lives, with the power to reach way more lives than anyone could as an individual.

I started training and running with Team Asha way back in 2007. I was slowly introduced to biking and swimming as part of cross-training. However, at that point in time, finishing an Ironman race was more of an abstract idea than a goal. I joined Team Asha Silicon Valley triathlon program in 2014, lacking the endurance to tackle long distances across 3 sports. In fact, most athletes in the team are new to at least one of the disciplines and the program is designed keeping that in mind.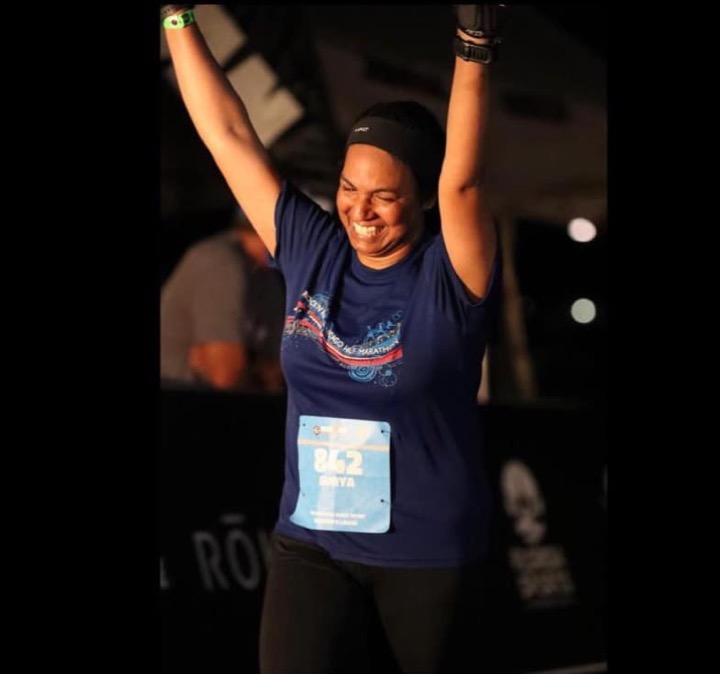 I cruised through the training to quickly bag a half Ironman race [1.2 miles swim, 56 miles bike, and13.1 miles run]. Graduating from the half distance to a full ironman [2.4 miles swim, 112 miles bike, and 26.2 miles run] is a daunting prospect and completely different beast. Using my current fitness as a starting point, I slowly worked my way through an 8-months training program which culminated in a full Ironman distance race. Triathlon is a lone-wolf sport but what stands out about the Team Asha training program is that there is always support & guidance about training plans, nutrition, gear, and pretty much everything related. Every athlete finishing a race is treated as a personal win for everyone in the team.
I finished my full Ironman in 2018. Working from an Olympic distance towards a full distance race was a 4 years journey for me. The journey is very different for each athlete & it can take different paths. But, what every Ironman finisher will tell you is that this journey changes you as a person, it humbles you, it matures you, and it teaches you to appreciate every failure as much as every win. It was certainly not a smooth journey but I have enjoyed every moment of it, I have met some amazing people along the way, and most importantly, I have made education accessible to underprivileged kids in India through my fundraising efforts.

Maybe an Ironman race is not a part of your plan, or maybe it is, and the distance intimidates you. All I can say is this, take the first step and the next won't seem impossible. You could finish it all someday, one stroke at a time, one pedal at a time, and one step at a time.
Statement Of Financial Position


STATEMENT OF FINANCIAL POSITION
+ STATEMENT OF ACTIVITIES