ASHA 30 CONFERENCE
 Saturday, March 26 – Sunday, March 27, 2022, Atlanta GA
Asha for Education has been supporting the education of under privileged children in India for over 30 years now. This is a time for all of us at Asha to celebrate all the work that Asha volunteers and our project partners have done over the years. We invite all the volunteers to join us for the 30th edition of the Asha Conference to be held at Georgia Tech campus, Atlanta on 26th and 27th March, 2022.
*Photo from Asha-28
Registration link ($40 general/$25 for students): This will include admission to all events and meals (breakfast+lunch both days).
ACCOMMODATION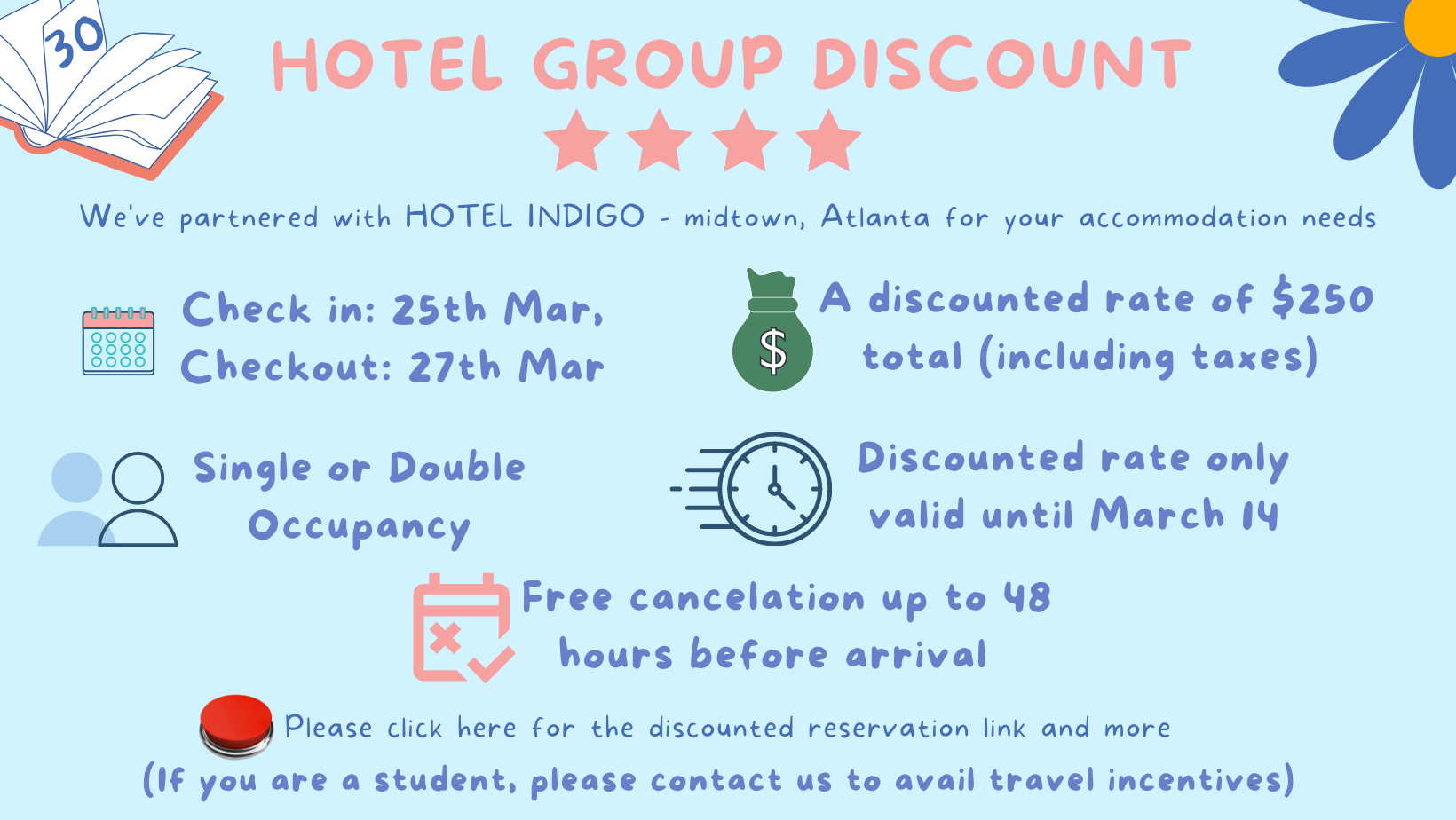 To learn more about alternative accommodation options near Georgia Tech campus, local transportation, and parking options please refer to this document or click on the image.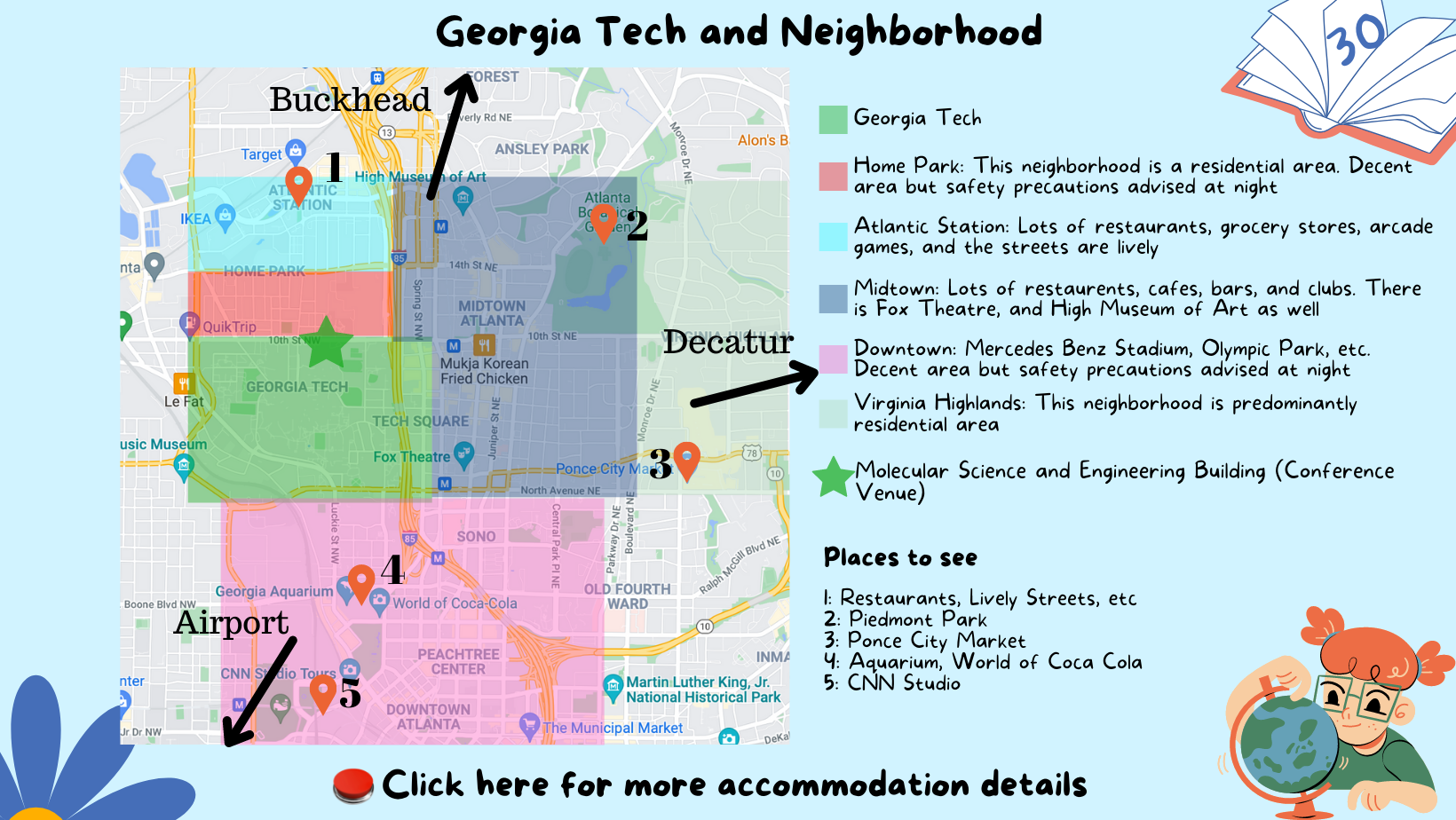 AGENDA 
Day 1: March 26, 2022

Time
Topic
Details
6:30 AM – 7:30 AM
Setup
By volunteers
7.30 AM – 8:00AM
Breakfast
Vegetarian with Vegan options
8:00 AM – 9:00 AM
Welcome address, followed by Plenary Talk – Simantini Dhuru and Ratna Pathak Shah
Overlap time with India and Europe
9:00 AM – 10:00 AM
Panel Discussion – Reviving Education post COVID
 Overlap time with India and Europe
 10:00 AM – 11:00 AM
 Internal Discussion – Vision, Mission goals, and Asha's growth  (Asha wiki login required)
 Overlap time with India and Europe
11:00 AM – 12:30 PM
Breakout session with Europe chapters
Overlap with Europe
12:30 PM – 1:20 PM
Lunch Break
Vegetarian meal with Vegan options
1:25 PM – 1:40 PM
New Age Learning with Asha Mumbai – Prof Jitendra
1:45 PM – 3:00 PM
Chapter Presentations
TBD
3:00PM – 4:00PM
Ballot conversations + Breakout session 1
4:00PM – 5:00PM
Fundraising, Outreach Teams Presentation
 TBD
5:00PM – 5:30PM
Asha Coord Teams Presentation (tentative)
 TBD

Day 2: March 27, 2022

Time
Topic
Details
06:30AM – 07:30AM
Setup
 By Volunteers
07:30AM – 08:00AM
Breakfast
Vegetarian with Vegan options
08:00 AM – 9:00 AM
Welcome Address and Plenary Talk by TM Krishna on Education Equality (30 mins, followed by QnA)
Overlap time with India and Europe
9:00 AM – 10:30 AM
Internal discussions – Collaborations, learnings, and ideas across chapters
Overlap time with India and Europe
Until 11:00 AM
 Celebration and Acknowledgement of 30 years of Asha
Overlap time with India and Europe
11:30AM – 12:30AM
Project Partner Presentation – Sankar Halder from Mukti
 Overlap with Europe
12:30 PM – 01:20 PM
Lunch Break
Vegetarian meal with Vegan options
01:30 PM – 02:00 PM
Project Discussion
02:00 PM – 03:00 PM
Discussion on Ballot Results, Breakout rooms
03:00PM – 04:00PM
Debrief
Local to US
04:00PM – 05:00PM
Workshop
TBD
5:00PM – 5:30PM
Closing remarks
TBD