Rural and coastal communities in West Bengal and Odisha have already been hit hard by the COVID-19 crisis and ensuing Government lockdown. Now another existential threat ravaged the region in the form of Cyclone Amphan – one of the strongest cyclones to hit the subcontinent in recent times. NEARLY 30 MILLION people are expected to have been affected by this cyclone. The impact of Amphan has been amplified due to the COVID-19 lockdown, with many families unable to evacuate in advance and crucial relief efforts delayed.
Asha for Education supports 36 projects, predominantly in rural areas, across West Bengal and Odisha. Our educational projects act as linchpins in the communities that they serve, and at this crucial time are local nodes for mobilizing emergency supplies and support.
Please help Asha support Amphan + COVID-19 relief and rehabilitation efforts for our projects in West Bengal and Odisha at this critical time. Your donation directly helps our projects provide relief and rehabilitation support to these local communities facing devastation.
To donate in INR: https://www.eventurbo.com/org/Ashanet/public/15191
To donate in USD: https://donate.ashanet.org/?e=1357
West Bengal
Learn more about Projects supported by Asha in West Bengal
Learn More
Odisha
Learn more about Projects supported by Asha in Odisha
Learn more
Cyclone Amphan's Impact on Asha Projects
Baikanthapur Tarun Sangha (West Bengal)
BTS has reported extensive damage to the local community. The school buildings are damaged and many villagers lost their houses and belongings. They are trying to get immediate relief supplies from the government. Our stewards are working with BTS to help provide dry ration and survival kits to the community and help them with long term rehabilitation efforts.
Champa Mahila Society (West Bengal)
The cyclone so far has devastated the area and left a trail of destruction.Vegetation in the areas near river/ bay has been wiped out.No electricity and no work, no money, no supply – hunger is going to be an issue.Houses have been damaged and people are sheltered in 2 CMS schools and CMS building. Maintaining social distancing is difficult now.
Digambarpur Angikar (West Bengal)
The cyclone destroyed several river banks, which caused heavy flooding in the region. A lot of people's livelihoods are in danger, including families of the children we support.
Kaorakhali Jana Sevashram (West Bengal)
Their whole village is in a very bad state as the cyclone had a heavy impact in the region. Many trees have fallen and as a result the power supply is gone. As for the school buildings, many of the asbestos sheets are broken.
Mukti (West Bengal)
More than 95% affected, 50% + houses damaged (10-20% due to Cyclone Bulbul)
Sabuj Sangha (West Bengal)
More than 5.6 lacs people in around 125 villages are severely impacted. At least 115,500 houses are either partially or fully damaged.
RELIEF EFFORTS BY OUR PROJECT PARTNERS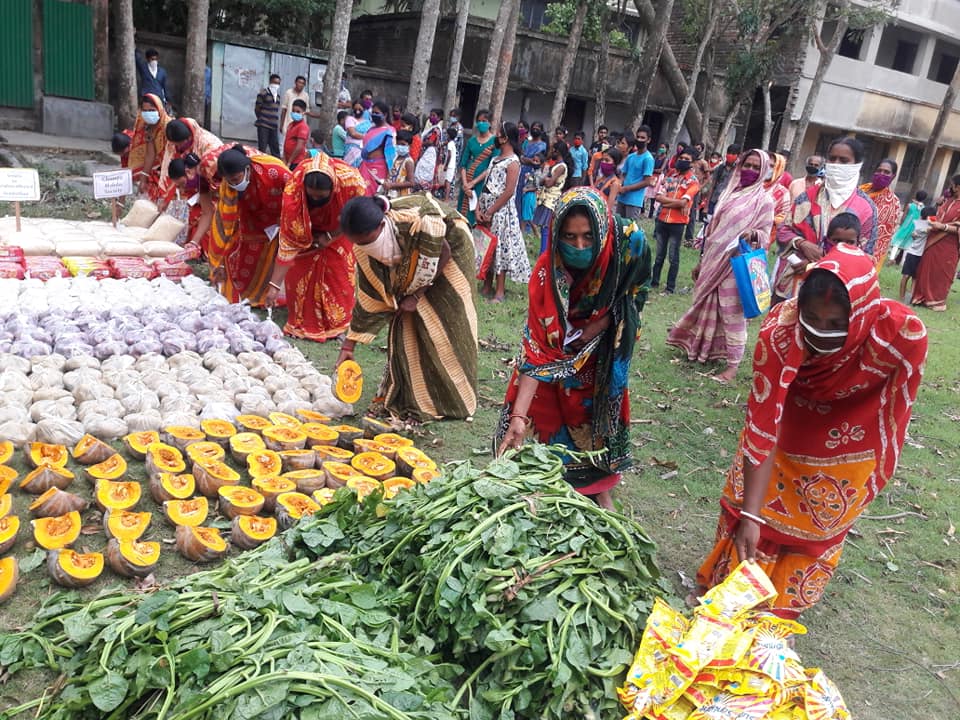 CHAMPA MAHILA SOCIETY



Basanti, Sundarbans
Our project partner, Champa Mahila Society is distributing relief materials to affected people in Basanti region of Sundarbans.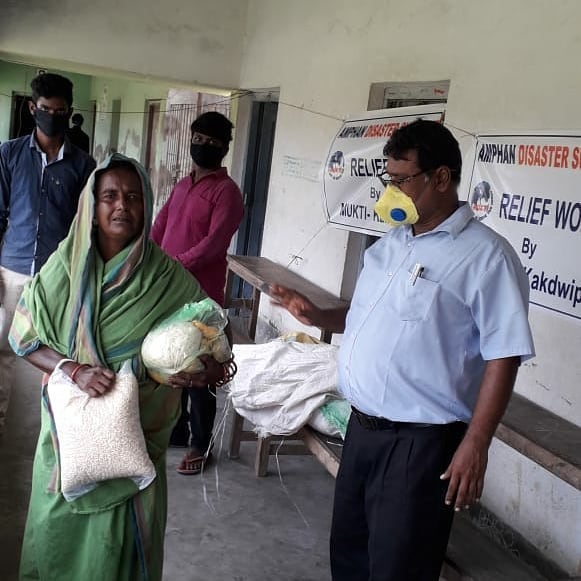 MUKTI
Kakdwip, Sundarbans
Mukti is distributing relief materials to people affected by Cyclone Amphan.
Asha for Education disbursed INR 2,00,000 from funds raised in India to provide initial relief materials. This will include tarpaulin sheets, mosquito nets and dry ration to the community kitchens. All the funds raised from our INR channel (~10 lakhs) will be sent to Mukti for the initial relief work, this week, subject to our daily transfer limits.
We thank all our donors who helped us provide crucial relief and rehabilitation to people affected by Cyclone Amphan.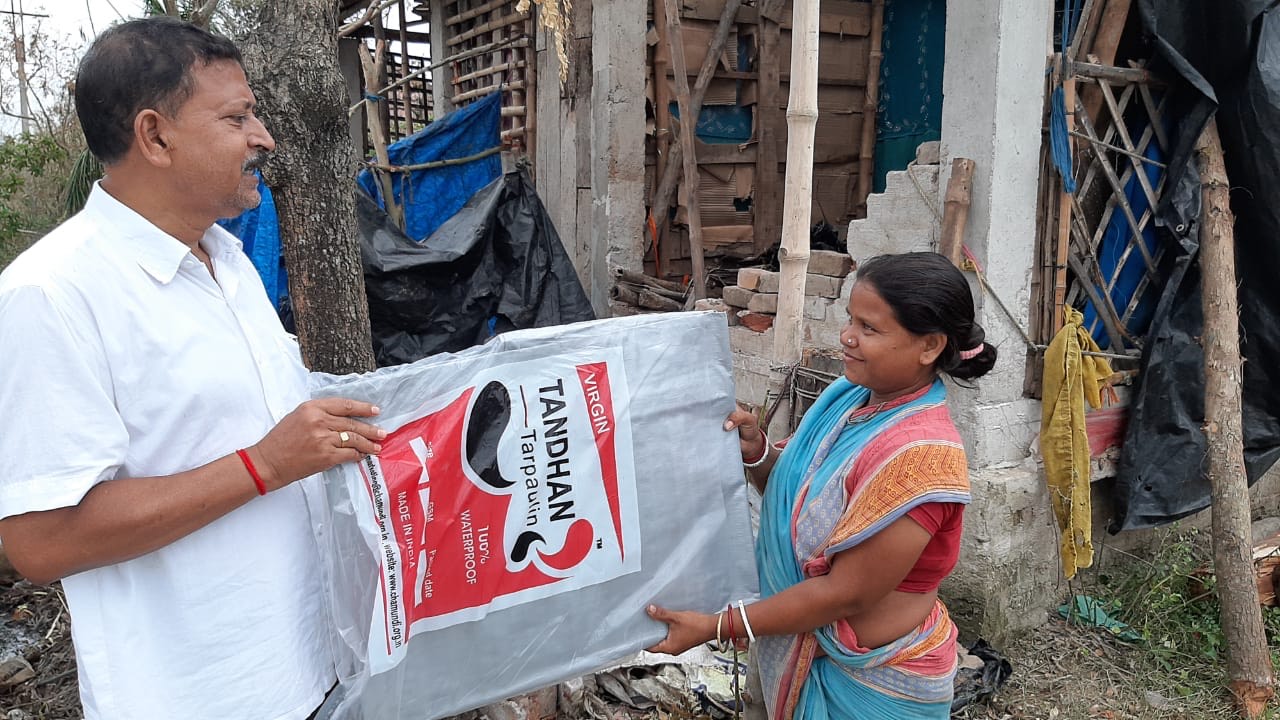 SABUJ SANGHA



Mathurapur-II, Patharpratima & Namkhan, South 24 Paraganas
In many villages, people lost their homes to Cyclone Amphan. Many other homes were damaged, with the roofs blown away. Our project partners are providing tarpaulins that can provide a cover to the roofs or act as makeshift shelters.
Our project partner, Sabuj Sangha is providing relief materials in Mathurapur-II, Patharpratima and Namkhan