Letter from Our President
In a world of constant change, a Silver Jubilee is a rare and tremendous milestone. In 2016, Asha for Education ("Asha") marked ours with both reflection and celebration.
From our three founders at Berkeley University to more than 50 chapters and 1,500 volunteers around the globe, Asha has come a long way. To date, we have worked with over 400 project partners and funded over $36 million. We have grown and scaled, but the core of our work remains unchanged.  We proudly remain a 100% volunteer-run organization committed to our mission to catalyze socio-economic change in India through the education of underprivileged children.
With the 25th year now in our rear-view mirror, we have not hit the brakes; rather, we have accelerated our pace to find and fund new projects and reinvigorated our volunteers to deepen our relationships with our projects and expand our impact in India.
And so, we invite you to look back, and then forward, through the lens of our 2016 Annual Report. In particular, I hope you will take the time to read over the stories of our project partners, students and volunteers. They are the true heroes of this work, and I am so grateful to them, and to everyone who will make our next 25 years as effective and as impactful as our first.
Best regards,
Uttaraa Diwan, President
president@ashanet.org
Asha for Education is a national non-profit organization working to catalyze socio-economic change in India through the education of underprivileged children.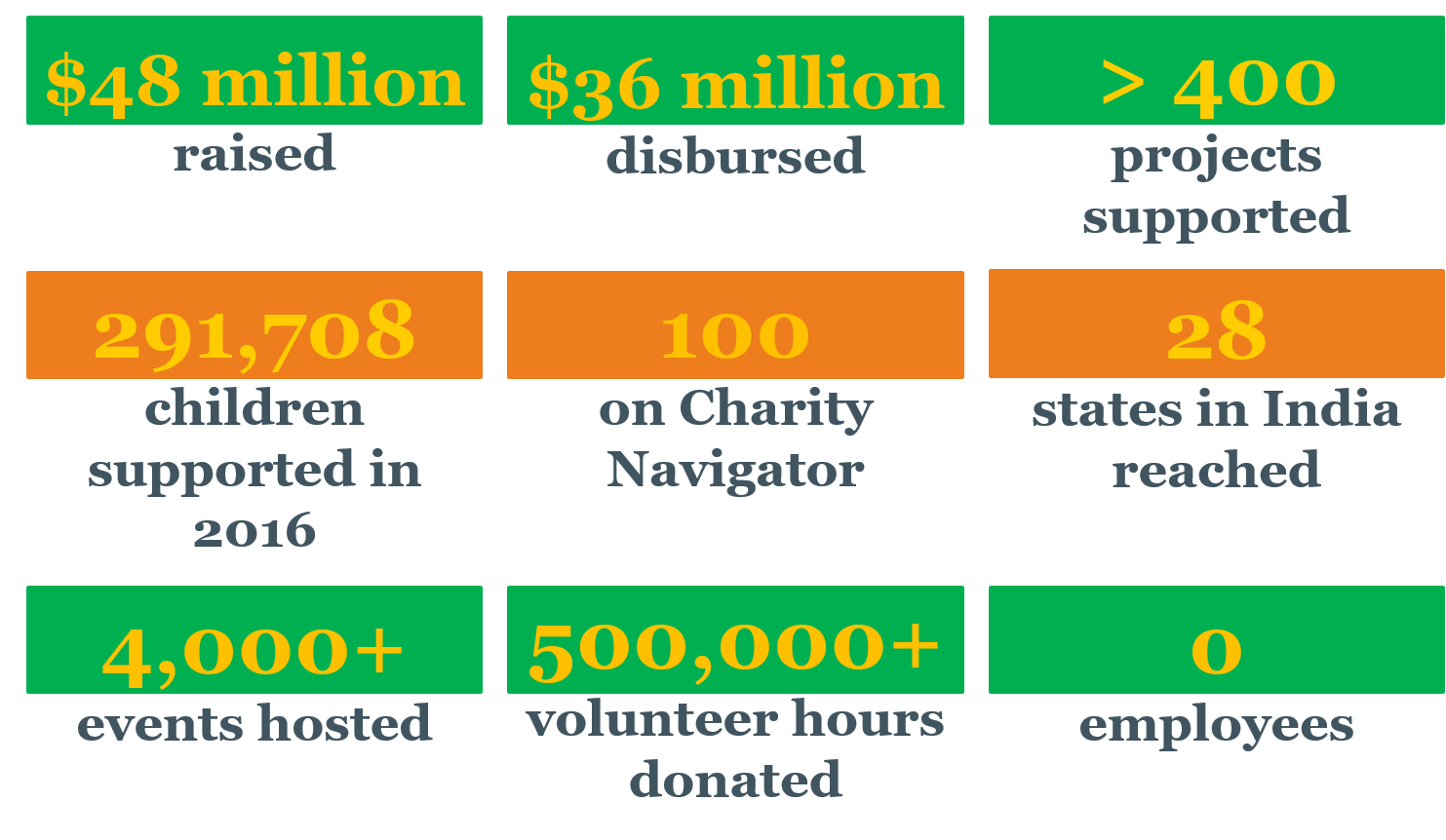 We work with projects across India, dealing with a spectrum of educational issues from pre-primary schooling in remote villages to professional education in city slums.
projects supported in 2016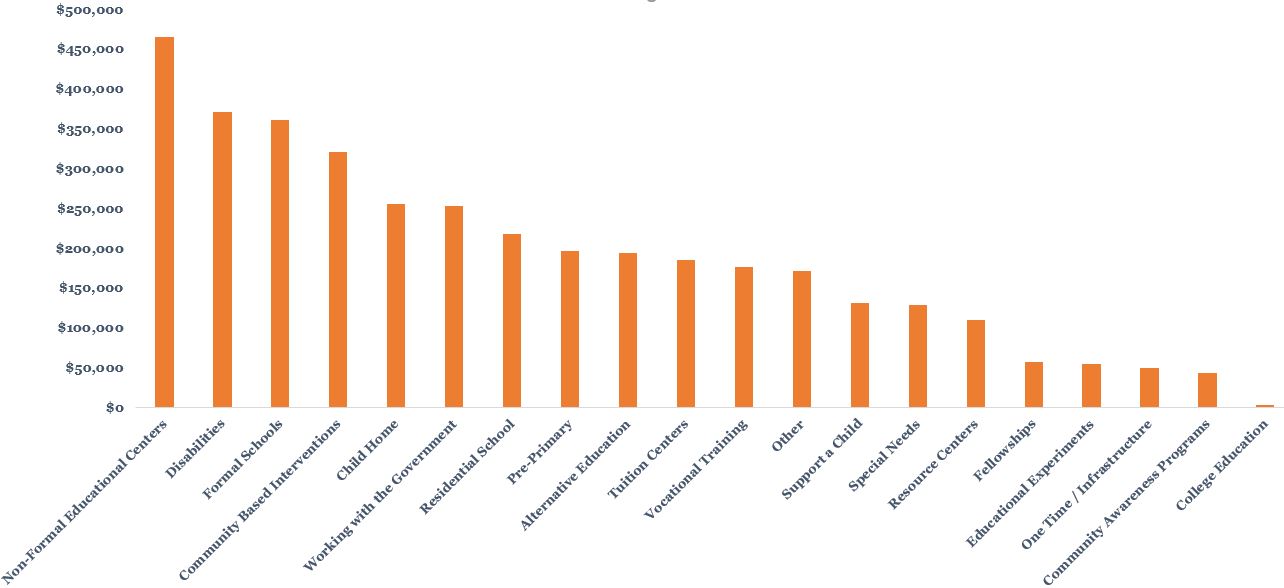 A SUCCESS STORY: MUKESH IN HIS OWN WORDS (APNA SKOOL, JAGRITI BAL VIKAS SAMITI)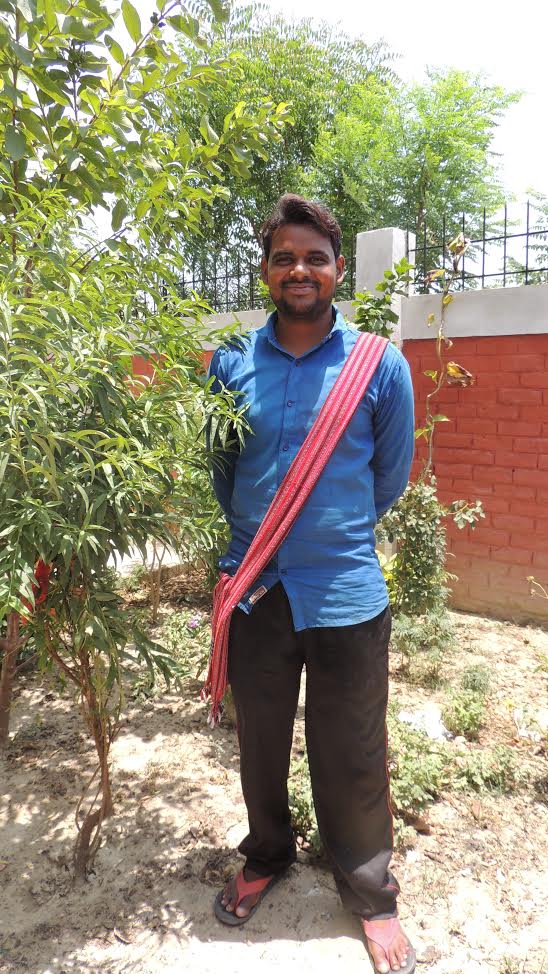 I, like my fellow villagers from Ranchi, used to migrate seasonally along with my parents to brick kilns of Kanpur, UP for livelihood. My family used to engage in the process of taking out the baked bricks from the kilns and transporting them. During our stay in Kalra One brick kiln in Tatiyaganj area of Kanpur, I was enrolled in Apna Skool, a network of education centres for the children of migrant workers in brick kilns in Kanpur. Charmed by their innovative methods of learning, I attended the Apna Skool education centre there, when I got free from assisting my parents in their work. Completing my studies in Apna Skool till Class 4, I got selected in the first batch of kids in Apna Ghar, a residential hostel where the kids stay year-long so that their studies go on un-interrupted while their parents migrate back to their native place. Along with studies, I used to participate in dramatics and writing poems.

I completed my education till Class 12 while staying in Apna Ghar from 2006 to 2014, and then enrolled myself for graduation. I was taken by Apna Kendra- supported by RV Foundation- to allow me to focus on my studies along with preparation for Azim Premji University. I also worked as a teacher in Apna Skool during my graduation, teaching kids like myself for whom education was the only tool to break away from the vicious cycle of brick-kilns.

I applied for MA (Education) programme of Azim Premji University and cleared the written exam held on January 22, 2017. Then, I appeared for the interview at Patna on March 3, 2017 and got selected in that too. Now, I will be joining the Bengaluru campus this month for a new journey.

A SITE VISIT STORY: DOOR STEP SCHOOL (BY: SATYAJIT NATH, ASHA SEATTLE)
Asha supports Door Step School (DSS), an NGO focused on Literacy and Primary education for the urban poor in Pune and Mumbai. The Seattle chapter supports a part of DSS activities known as Project Foundation, specifically in Pune. Project Foundation is a direct education program focused on care and education of children of workers at urban construction sites. Other Asha chapters, including Asha NYC/NJ, support other activities of DSS. I did this site visit during a business trip to Pune. I also met with Mrs. Rajani Paranjpe, Founder of DSS, Mrs. Bhavana Kulkarni, Director of DSS Pune, and other DSS staff. It was an inspiring experience.

Read the rest here.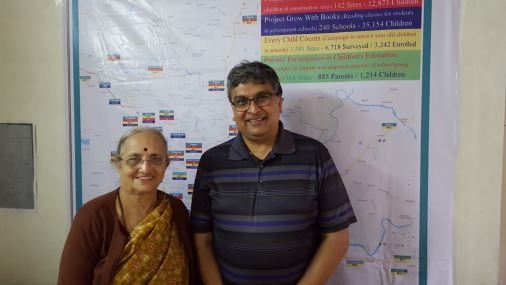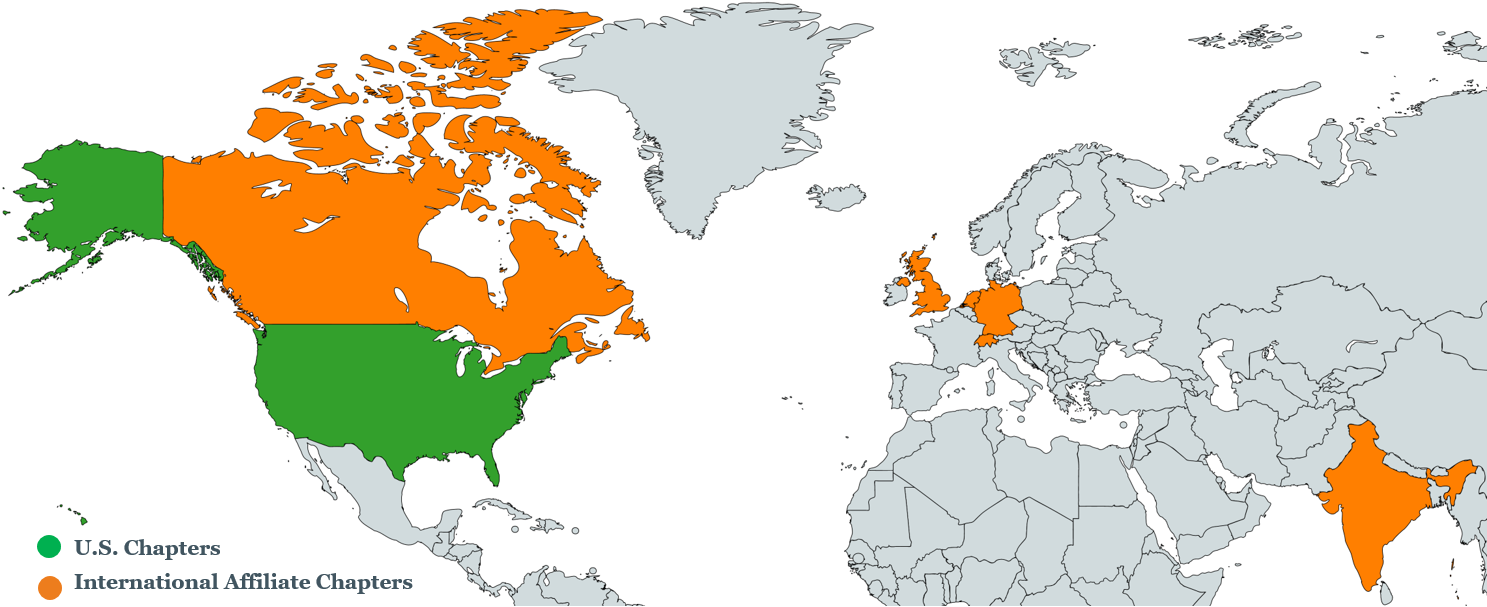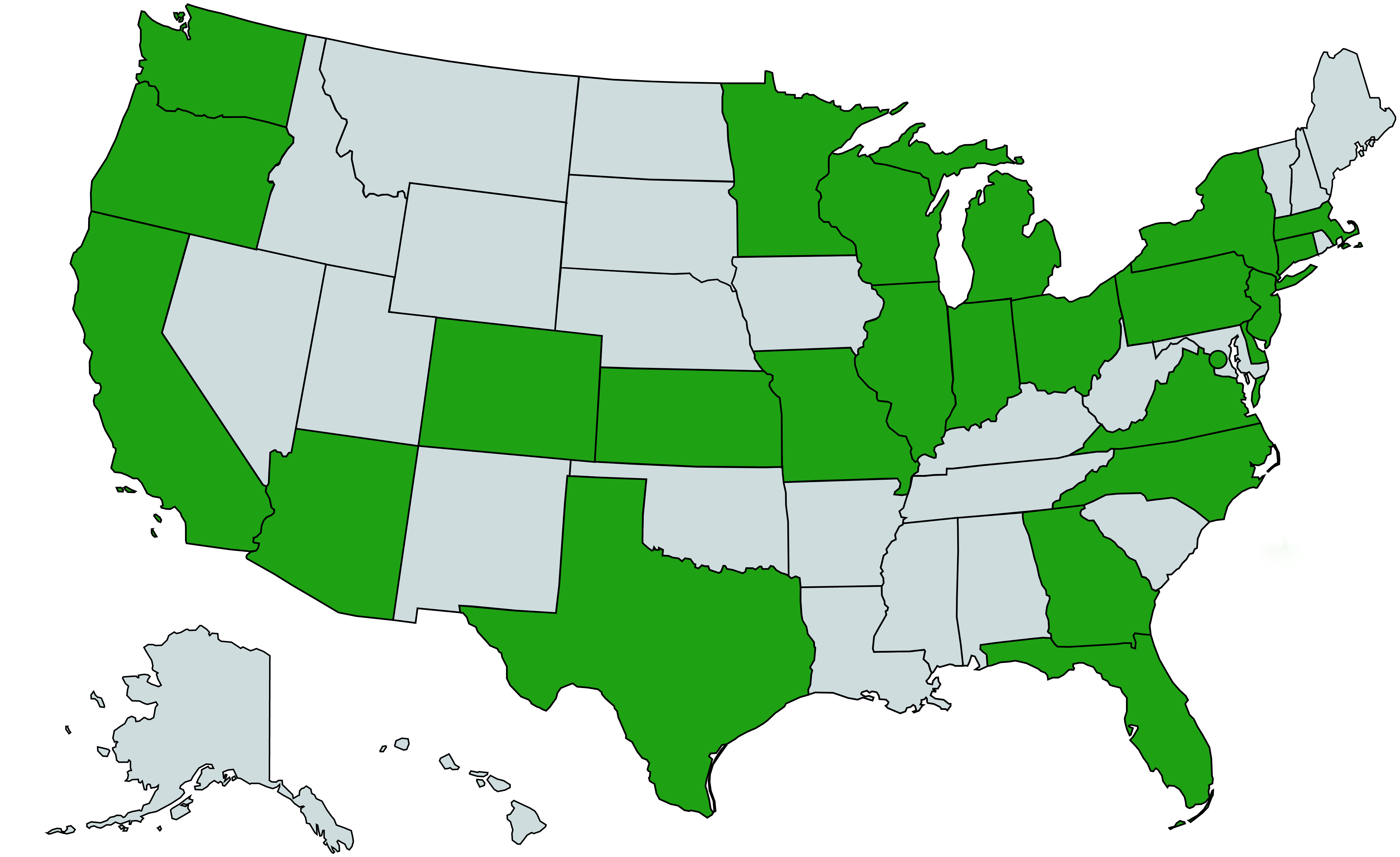 Looking Down Memory Lane : What I learned from the six months of Asha project site visits
By Padmanava Sen (Asha Bangalore)

I have been involved with Asha for Education since 2006. I was part of multiple Asha chapters (Atlanta, Irvine and Bangalore) as I moved around the world. I have stewarded close to 20 projects over the years, but spending more time with Asha projects was on my bucket list for a long time. I could make that happen between mid-September 2016 and March 2017. I travelled across India to make the traveler in me happy, and during those trails through remote corners of India, I could accommodate 28 Asha project site visits. I thoroughly enjoyed the time spent in different projects without the usual rush. My trail looks like this with concentration on Uttar Pradesh ("UP") since the main Asha India chapters operate from UP and there are multiple projects that have been supported long-term in these areas.

Read the rest of Padmanava's story here.
Ongoing Debates about Philanthropy
By Meera Sitharam (Asha UFlorida)
Asha for Education's volunteers and donors clearly believe in philanthropy at some level. Yet, vigorous debates that challenge prevailing beliefs on altruism and philanthropy have recently occupied public charities, private philanthropic foundations, social entrepreneurship institutes, development economists, and aid organizations. Regardless of which side of these debates individual volunteers or donors' sympathies lie, informing ourselves and mulling over the key questions being debated is guaranteed to improve the focus and sense of purpose of our donation of time and/or money.

Read the rest of Meera's thoughts here.
Why Do I Run?
By Prat Das Kanungo (Asha Zurich)

"You can do it." "No, you cannot." "Yes, come on, only 2 kilometers more!" These are the conversations my body makes with my mind while running. Sounds freaky? I can assure you that it is not. In fact, it keeps me going. To be honest, I was not much into running until last year. I am a goal-oriented person, who has been playing sports like tennis and badminton, that have a very well-defined goal, namely to win against the opponent. But in running, who do you play against? I kept asking myself the question as I watched many of my friends running for pleasure as well as in races. Then something changed in April 2015. I began running for Asha. Our biggest fundraiser in Zurich is when Asha supporters run for our cause in the Zurich Marathon and their friends and families donate to Asha through them. I have been part of the team, helping out the runners on the event day, promoting Asha, but did not run on my own before. In 2015, one of the runners dropped out just a week before the race, and as an organizer, I took it upon myself to step into his shoes (pun intended). I bought my pair of running shoes and trained a couple of times. When the event day came, I was very excited to be part of the team and I successfully finished my stretch of 11.3 kilometers. I enjoyed every step on the way to the finish line. Something in me changed for good.



REVENUE / DISBURSEMENTS TO DATE




STATEMENT OF FINANCIAL POSITION
+ STATEMENT OF ACTIVITIES

In 2017, we'll focus on building our community — among both the volunteer base in the U.S. and our project partners in India. We'll come together for our biennial conference in Seattle, WA where we will discuss how to prepare Asha for the next 25 years.
President: Uttaraa Diwan (president@ashanet.org)
Secretary: Venkatesh Iyengar (secretary@ashanet.org)
Treasurer: Shankar Sadasivam (treasurer@ashanet.org)
Director, Projects: Swati Sircar (projects@ashanet.org)
Director, Fundraising: Prasad Pabbati (fundraising@ashanet.org)
Director, Web: Akshay Bhole (webmaster@ashanet.org)